TeamPage Attivio Content Analysis, Search, Navigation
TeamPage Attivio® option adds world-class content analysis, search and navigation. Attivio's Active Intelligence Engine™ (AIE) indexes TeamPage content and metadata, performs advanced linguistic and context analysis, delivers permission-aware, relevance-ranked search and content navigation.
 All TeamPage content is indexed and analyzed: articles, comments, status, links, relationships, space, tags, actions, authors, profiles, as well as attached documents and shared files - over 370 formats.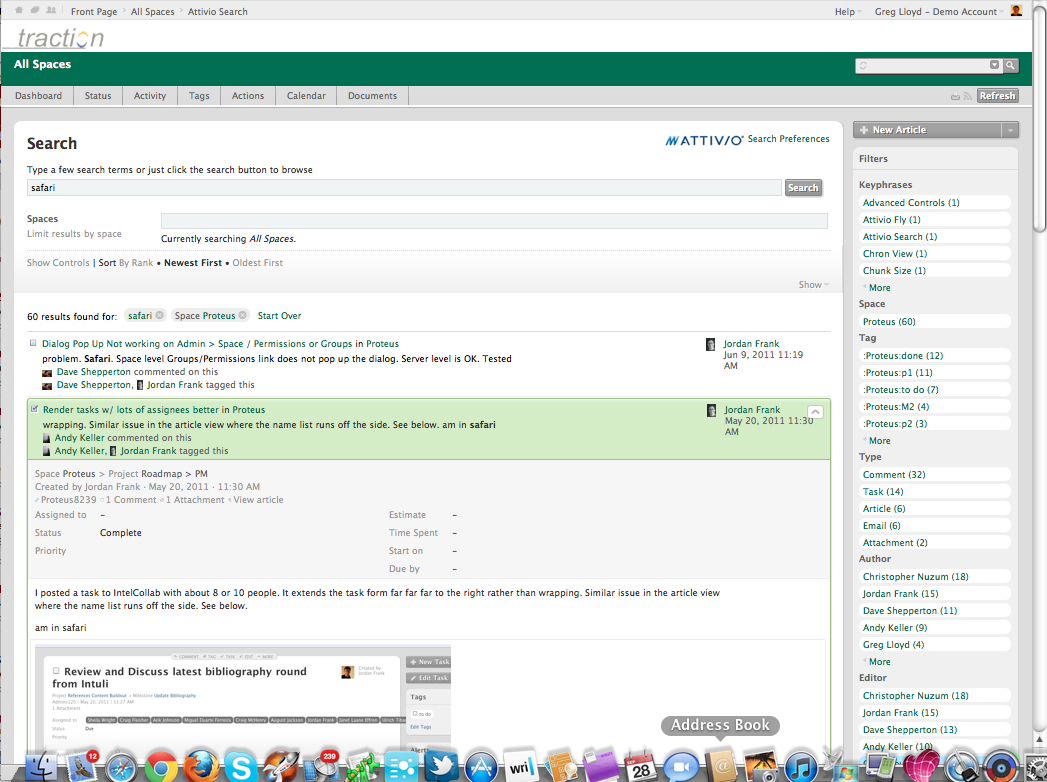 TeamPage delivers faceted navigation by keyphrase, tag, space, author, sentiment and other metadata. Search results and facets are clipped to match permissions, with facets recalculated on the fly as you drill down. » Read more about the TeamPage Attivio Search option

See Connected Work examples ...
Tweet