Traction Software Selects Attivio to Power Information Access for Enterprise 2.0 Social Software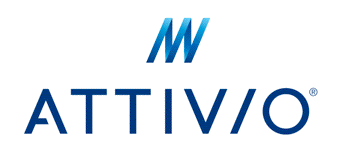 NEWTON, MASS. – October 14, 2009 -- Attivio Active Intelligence Engine's Permissioning Model and Real-Time Updates Prove Key Differentiators in Replacing Leading Search Solution at Traction Attivio, Inc. today announced that Traction® Software, the leading developer of Enterprise 2.0 social software, has chosen the Attivio Active Intelligence Engine ™ (AIE) to replace its legacy enterprise search solution for easier indexing, retrieval of content and an enhanced user experience. As part of the selection process, Traction evaluated several market-leading solutions before choosing Attivio's unified information access engine for its single, flexible API, full Java support as well as its sophisticated and secure permissioning model.
"Traction Software's award-winning social software enables enterprises and government agencies to share information and collaborate in a secure environment. We needed to partner with an information access company that would enable our users to securely capture and share data across entities from one central repository," said Greg Lloyd, President & Co-Founder of Traction Software. "Attivio was the clear choice for a variety of reasons, including its ability to update information in real-time to ensure the most relevant and current results. AIE improves our users' ability to find content quickly and offers a dramatically smaller footprint than our previous search engine solution."
In addition to needing a secure and flexible solution with granular permissioning that could extract and index text, including attachments – regardless of document form – Traction also needed multi-lingual support for its large overseas customer base, especially in Japan. Attivio again met the challenge, providing robust multi-lingual support superior to Traction's previous solution. Additionally, Traction was impressed with Attivio's real-time field updates and dynamic facet generation, which dramatically improves users' ability to quickly find what they need. AIE is 100 percent Java and runs in its own JVM, so it offers broad platform support for both Java and .Net APIs.
"At Attivio, we pride ourselves on our ability to help our customers and partners rapidly deploy information access solutions that seamlessly integrate into their existing infrastructure," said Ali Riaz, CEO of Attivio. "We are pleased that companies like Traction Software, which have such high standards for speed, ease-of-use and security, continue to choose AIE to power their information access requirements."
About Attivio
Attivio's Active Intelligence Engine™ (AIE) is powering today's critical business solutions with a dynamic new approach to unifying information access. By extending enterprise search capabilities across documents, data and media, AIE brings depth and agility to business applications and websites. The AIE platform enables users to integrate content and data from internal and external sources to support information-driven solutions such as Web portals, eMedia, customer experience, data privacy, eDiscovery and data analysis. AIE features simple integration, true incremental scalability and a tiny footprint and can be easily embedded in other products and applications. AIE's flexible design reduces risk and speeds innovation through rapid prototyping and deployment.
Business and IT leaders, system integrators and independent software vendors partner with Attivio to provide immediate access to comprehensive intelligence, automate business processes and gain competitive advantage. AIE is the first Unified Information Access platform designed to push data to users and to other systems as new content matches saved queries, leading the evolution from finding information to effectively using information. Please visit www.attivio.com for more information.
About Traction Software Inc.
Traction Software Inc is the leading provider of Enterprise 2.0 social software, enabling groups and teams to work more effectively by creating a secure hub for business communication and innovative collaboration. Traction Software's fast growing customer base includes thousands of organizations ranging from small startups to leading enterprises (including thirteen of the Global 100 and ten of the top twenty pharmaceutical firms), universities, non-profits and branches of the U.S. Government including the U.S. Department of Justice and Department of Defense. Traction Software is one of KMWorld's 100 Companies that Matter and a winner of the RedHerring100 and eContent 100 awards. Traction Software is a privately held corporation with financing from investors including In-Q-Tel (venture arm of the CIA) and Slater Interactive. For additional information, visit Traction at http://www.tractionsoftware.com.
###
Contacts for Attivio:
MaryAnne Sinville Erica Burns
Attivio PAN Communications
VP, Marketing 978-474-1900
857-226-5037 attivio@pancomm.com maryanne@attivio.com
Contacts for Traction Software:
Dana Harris
Red Javelin Communications
978-440-8392
dana@redjavelin.com
Tweet