Jun 2019 | Pluggable Mailbox Protocols, Search performance improvements, new TeamPage plug-ins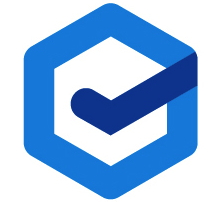 Traction® TeamPage Summer 2019 Release includes support for pluggable mailbox protocols, refinements to TeamPage's handling of configuration or environmental problems, performance improvements for built-in search filtering, improved protection from cross-site forgery attempts, improvements to TeamPage's SDK, and many other bug fixes and improvements. This release also packages several TeamPage plug-ins for general use.
TeamPage Plug-ins
Inserts a link to another TeamPage article displayed as a card used to show an eye-catching image along with a brief description and 'Read more' link (if needed). You can write a brief description yourself, or let the plug-in transclude text from the lede paragraph of the article. You can choose 'large' or 'small' size with 'full' or 'half' width styles, and optionally choose to show the related entry's tags. You can insert a Linkbox using the rich text editor or as an inline text widget.

Create a sentence decorated by a balloon widget, or a sequence of sentences to show a conversation. You can insert a Balloon using the rich text editor, or as an inline text widget.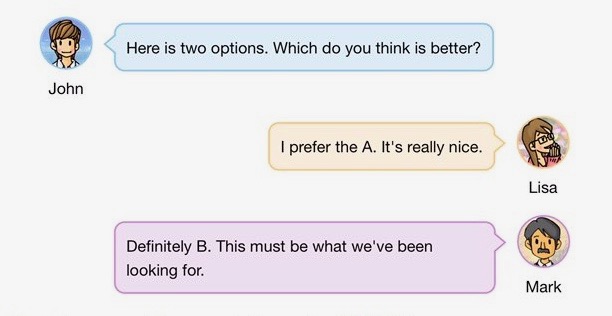 New Questionnaire plug-in adds an Answer Table tab to each question so you can see each reply and a summary of choices. Click the 'Export CSV' button to export responses as a comma separated value (CSV) file for spreadsheet analysis.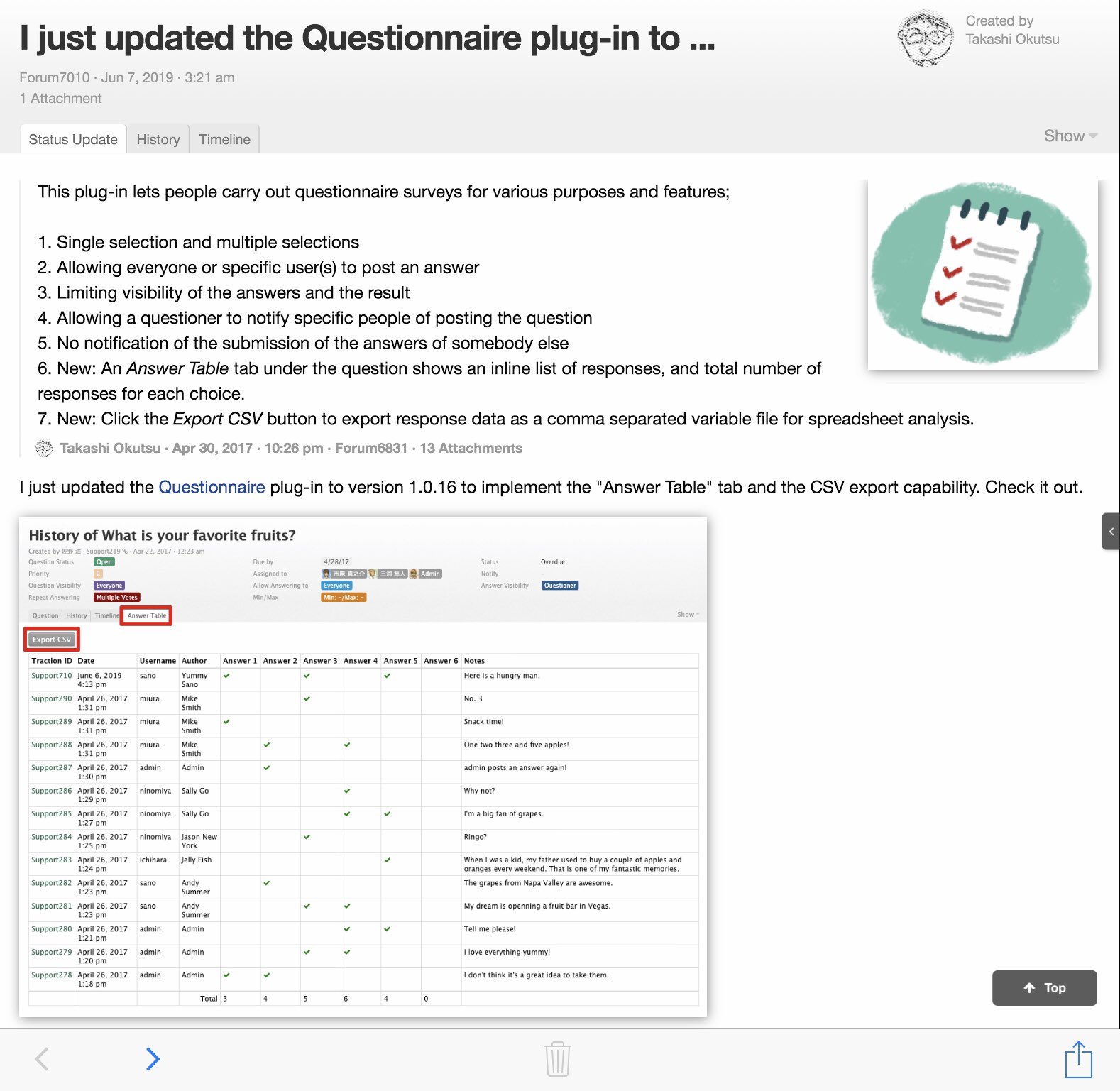 Other Highlights
TeamPage now has a pluggable API for customizing existing support for standard email protocols, or adding support for protocols beyond the usual standards (IMAP, POP3 and MBOX for message stores and SMTP for message transport).
Administrators can now review some statistics about existing user private drafts, including how many there are and how many owners they belong to. Administrators can also delete private drafts that are older than a certain number of years.
When a Work in Progress form is cancelled or closed, TeamPage now presents a clearer confirmation dialog using choice buttons labelled 'Close and Keep this Work in Progress' or 'Discard this Work in Progress'.
Configuration and environmental problems that were previously handled within the TeamPage core security manager are now handled by a layer over the core security manager to improve reporting and handling of non-security related conditions.
Fixed a bug that caused words that are very common to be added to TeamPage's fulltext index, taking up unnecessary space on disk or possibly in memory.
Added another line of defense against cross-site request forgery attacks in TeamPage's handling of requests for certain file manipulation operations
Fixed a bug that could cause TeamPage's startup to be substantially slowed down when using a custom user directory configuration that connects to an external service such as a Microsoft Active Directory server
Fixed a bug that could cause prevent users from sharing, tagging, commenting on or tasking certain external web pages using TeamPage's Social Enterprise Web bookmarklet (and other widgets) due to incorrect handling of certain kinds of relative URLs used in those pages' Open Graph metadata properties.
Fixed a bug that could prevent TeamPage from replacing inline references to automatically downloaded images with a reference to the attached image if the URL contained certain characters.
The EntryField SDK class and its API's have been substantially revised to add improved access to EntryField values and properties.
The release includes many other bug fixes and improvements. See TeamPage Change Log for a detailed list of changes from this and subsequent point releases.
Related
How to create a simplified custom front page for TeamPage Using TeamPage plug-ins to build a customized client support site for a Japanese customer
Why, How and What of the impi Standard Meeting Plug-in for TeamPage Enables easier, faster and more accurate minute taking for recurring meetings which agenda is standardized. Part of the impi! business process improvement solution.
TeamPage Plug-ins A current list of plug-ins with links to their support page.
The Work Graph Model: TeamPage style Understand how TeamPage connects people and their work.
A Fabric, not a Platform Making work actionable as well as observable: Objects, context, conversation, connection.
Follow TractionTeam on Twitter for news.
Tweet