Jul 2016 | TeamPage Real Time Daily Report 日報 (Japan)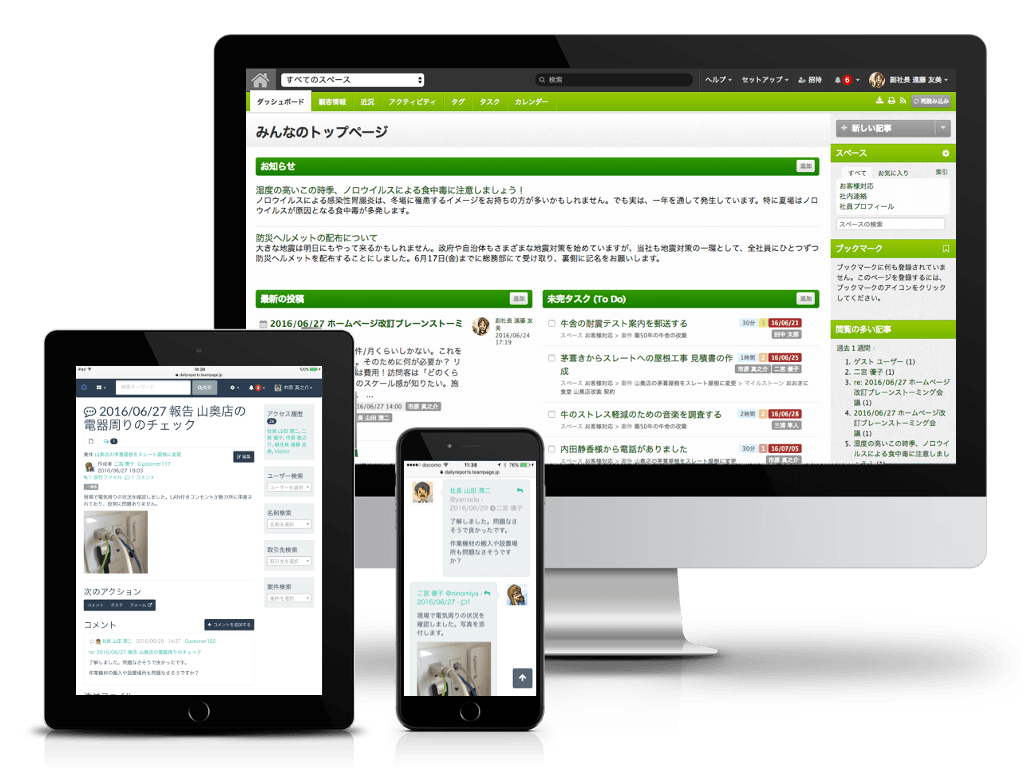 Traction® Software's Japanese Business office launched a dedicated DailyReports.biz site and solution for the Japanese Daily Report 日報 practice. In some Japanese companies, at the end of each day employees are expected to write a summary of what they did and submit it to their boss. This is called a "日報" (daily report or daily journal) and is traditionally used to share information between employees and bosses. Rather than adding a chore at the end of each day, the new Daily Report solution makes it easy to share a short note after a talk with a customer, when a task is completed, or after some other noteworthy event. The note is easy to post using a phone, tablet, or desktop computer and is shared in with others in real time. The note is also automatically included in a summary email digest at the end of the day.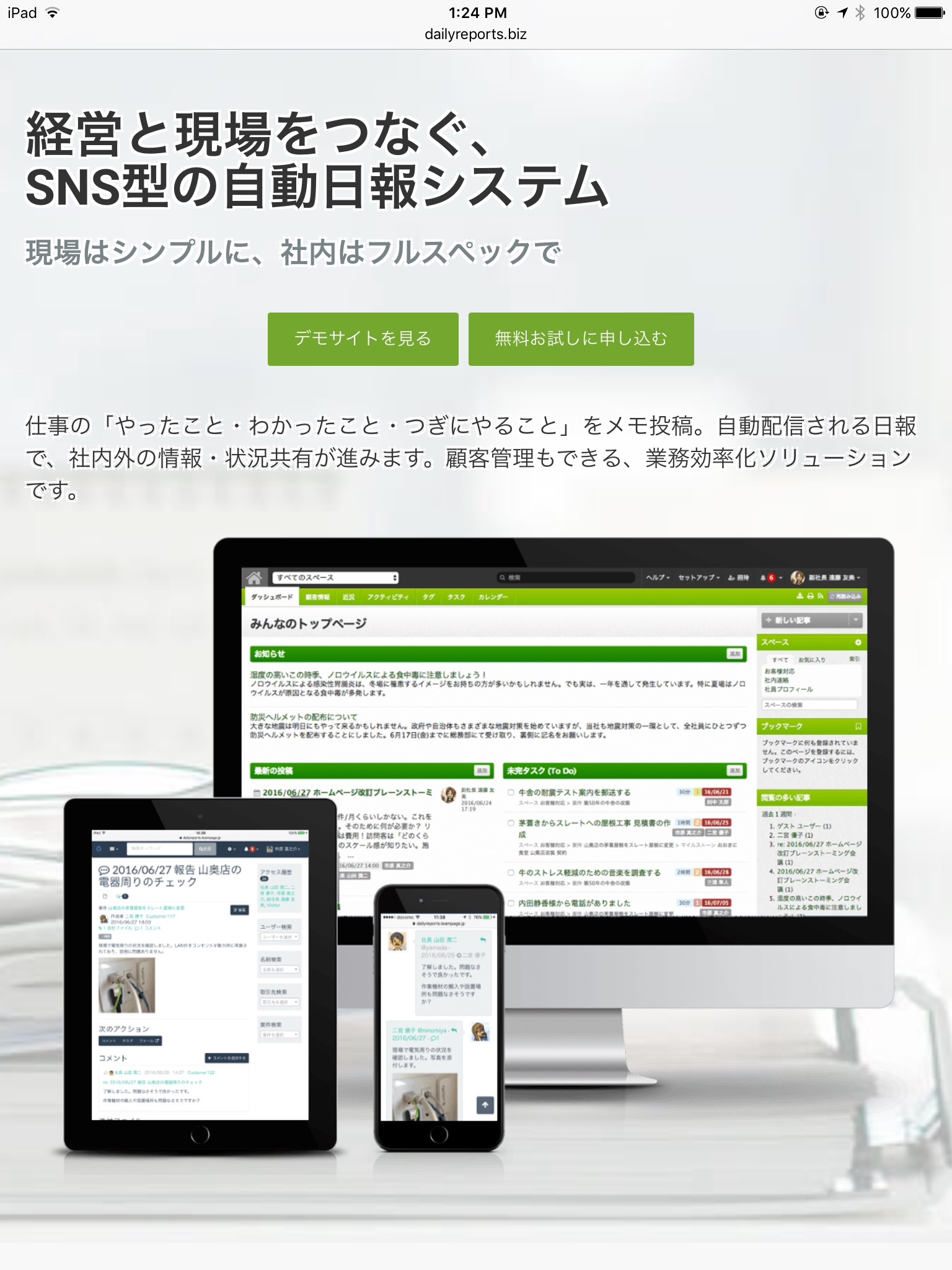 Daily Reports can include tasks, scheduled events, meeting notes, photos, and Customer contact notes using an extensible CRM form on desktop or mobile devices. Team members as well as bosses can share notes, plans, and a Daily Report calendar of events.
Daily Report is offered as a dedicated Traction® TeamPage solution in Japan, see TractionSoftware.jp for a live demonstration , pricing, feature summary, and frequently asked questions (all in Japanese). Google Chrome's automatic translation works well for reading the DailyReports.biz site and demonstration in English - on mobile as well as desktop devices.
Traction Software doesn't currently market a dedicated Daily Report solution in other countries. For US and other markets, please contact US sales if you're interested in using the Daily Reports solution.
Related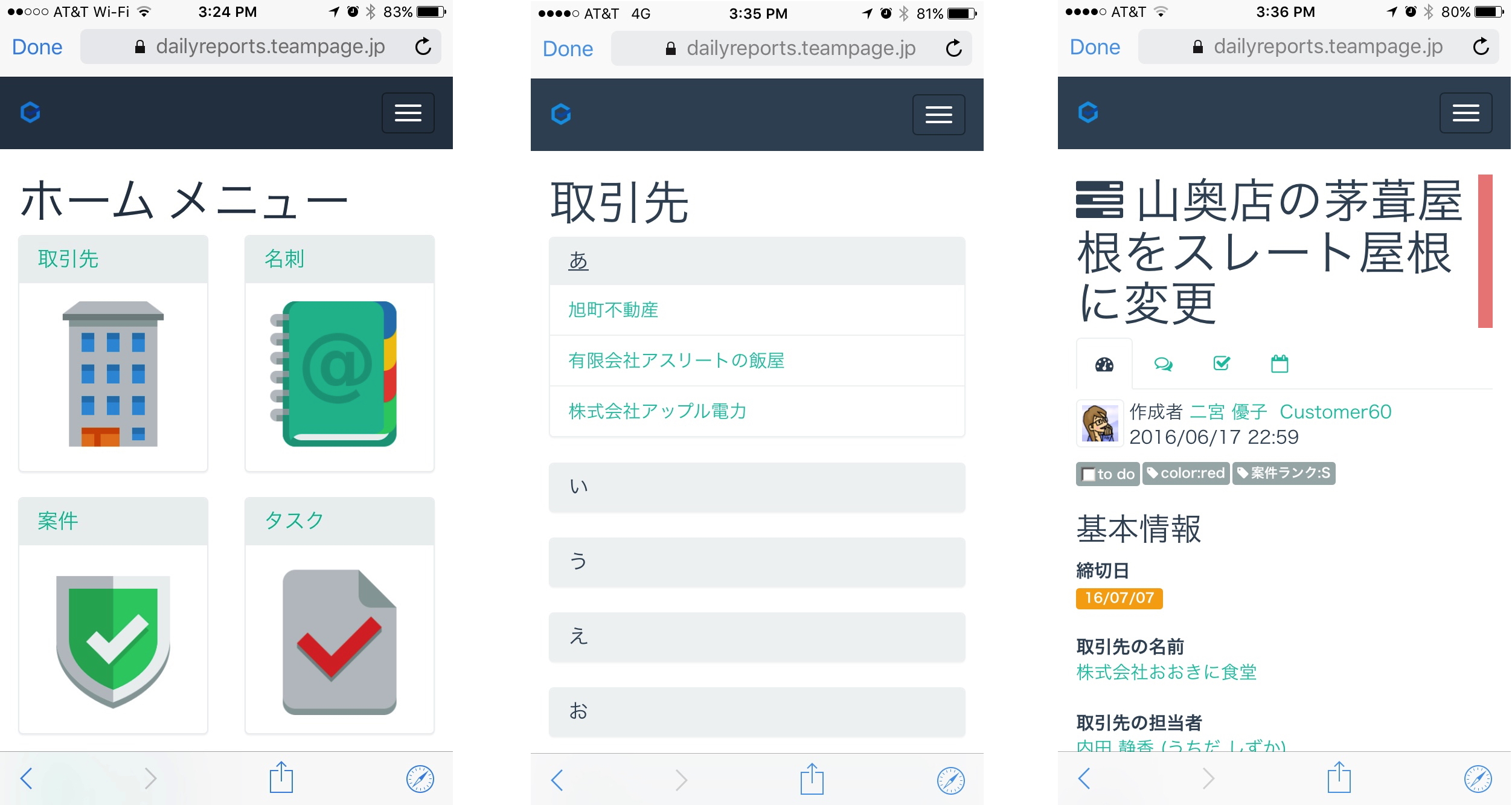 「書かない日報」ソリューションの特設紹介サイトをオープン - Press release (Japanese) 1日の出来事や成果をまとめた日報は、コミュニケーション促進や情報の共有に役立つのは確かです。しかし、「日報としてまとめて書く」ときに、大切な情報が抜け落ちたり、書くことが負担となることも少なくありません。
Daily Report 日報 = Observable Work: Takashi Okutsu - About the Daily Report practice in Japan.
Eat your spinach: Email is good for you, but it could taste a lot better - ホウレンソウ (HORENSO) has a literal English translation "spinach", but it is used to refer to a Japanese practice that aligns members understanding and synchronizes actions.
Tweet